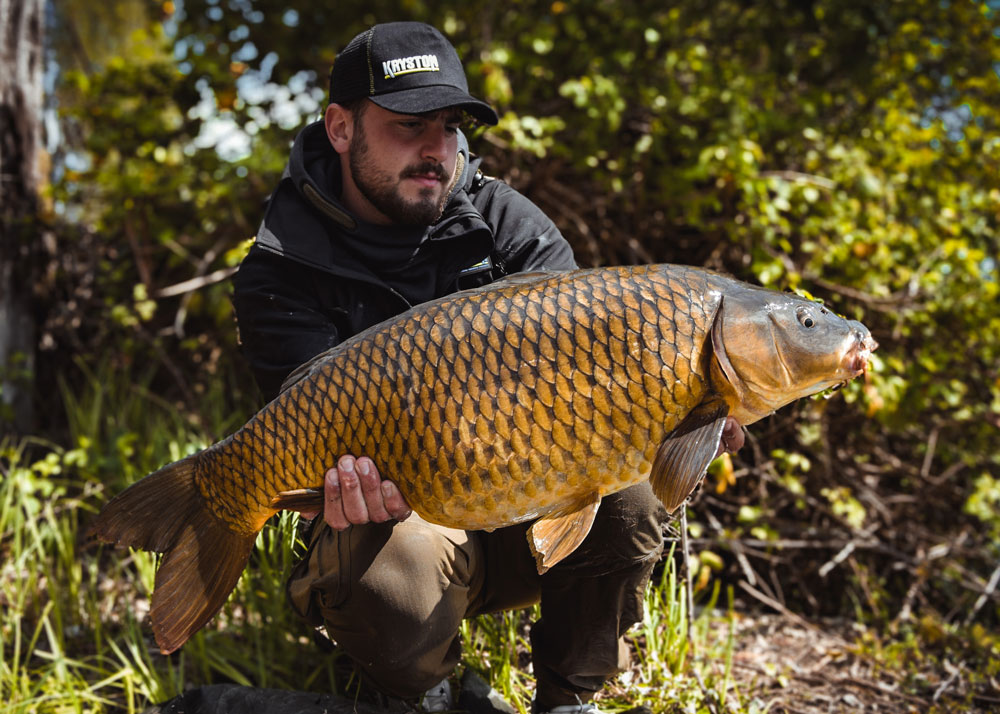 Giacomo Cavalieri
"Born and grown up in an area full of canals, as a child I was intrigued by what these waters hide. Spending many days of my childhood along the banks of the canals, I noticed other anglers who used rod pods, alarms, boilies. I immediately fell in love with that all. At the age of 12, in fact, I bought the first carp fishing "equipment". Since then on it was a succession of fishing sessions with friends, making the passion for carp fishing grow in me more and more. Loving fishing casting from the bank, for 3 years now I started the carp fishing competition. With my fishing mate we are working hard to achieve the goals and dreams wished for many years. One of my dreams is to be able to fish in England and discover the places where the carp fishing technique was born. I had the chance to join the Kryston team by relying on their materials to create my favorite rigs:
– German Rig built with Super-Nova braided line characterized by its extreme softness, ideal for use with pva bags and long casting:
– Blow-out Rig using the Snake-bite braid with a protective anti-abrasion and anti-tangle coating, ideal in spots full of obstacles.
Accuracy and safety are certainly the strong points that Kryston products offer to my fishing."