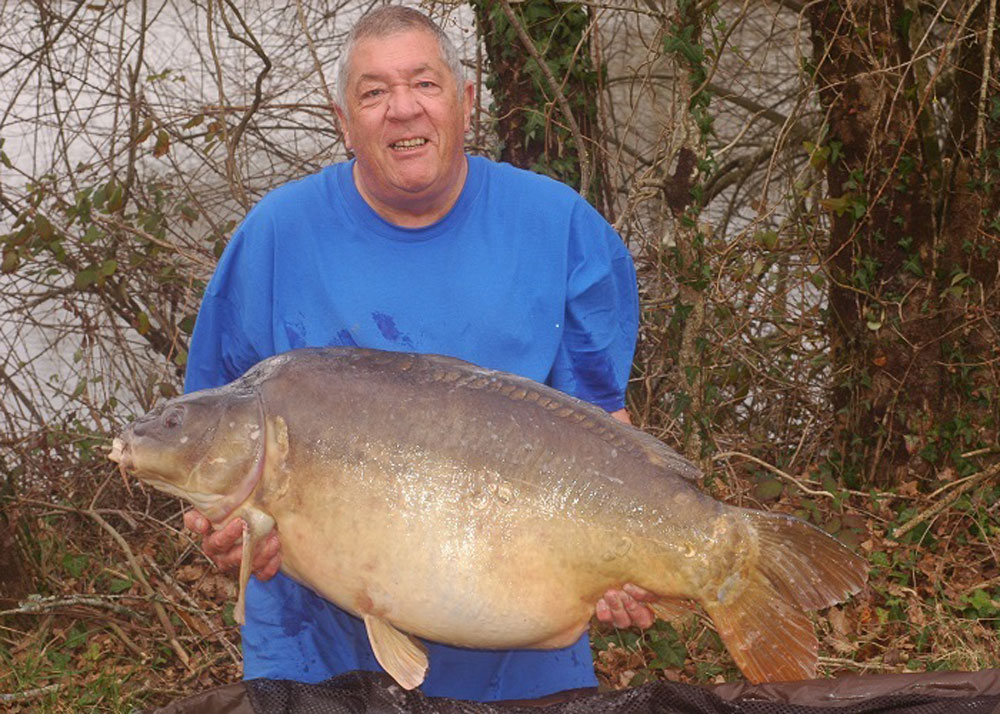 Ken Townley
AGE: Bill says I am older then the trees so we'll leave it at that!
EXPERIENCE: I have been fishing exclusively for carp since the late 70s.
FAVOURITE VENUE: UK – College Reservoir: France – Chateau Lake.
FAVOURITE TACLE ITEMS: Shimano XT10000 reel, Simpson's of Turnford KM2 DT and Harrison Torrix 12ft 6 TE Special rods
FAVOURITE HOOKLINK: Kryston Supa Nova, Kryston Score Zero, Kryston Super Mantis and Kryston Synx.
FAVOURITE LINE: Kryston Snyde 11lb b.s. (Brilliant for slack lining!). Kryston 45lb Quicksilver
FAVOURITE RIG STUFF: Heavy Metal Plus, Drop 'Em, Greased Lightning. Meltex PVA, Klin-ik and Bogey (sadly much under-used as it is brilliant stuff!).
I like to use uncoated braid where possible but when the lake bed is rough with stones and gravel a coated braid such as Super Mantis is my choice. I have been using Supa Nova since it first came out and it is my go-to hooklink material.
I caught my first ever carp in 1965 (cough) but it was by accident as I had no idea what I was doing and think the fish felt sorry for me. I then diversified into general specialist angling for all species of fish, river, lake, sea, game or coarse but returned to carp fishing with a passion in 1978 when I caught my first twenty. I caught my first thirty five years later and my first forty in 1992. I caught my current PB in 2017, a mirror of 65lb 4oz. I now tend to fish abroad more often than in the UK and prefer French river carping to all other forms of fishing. You never know what is going to take the bait next, and none of the fish have names!
My love for Kryston hooklink materials goes back many years to the launch of Multi-Strand. I believe I was among the first of Dave's mail order customers and have had a long standing love affair with Kryston ever since. So when Bill asked me to step on board, it was a no-brainer. I have enjoyed Dave's company on may occasions at carp shows throughout Europe and I have watched him as he holds audiences spellbound with his rig and end tackle demos. Be warned, though, the man can talk for England, so if the phone goes and it shows Dave is calling you can write off the next hour or so! Dave is old school like me so I am more than delighted to become a Kryston Team Member, even at my advanced age!