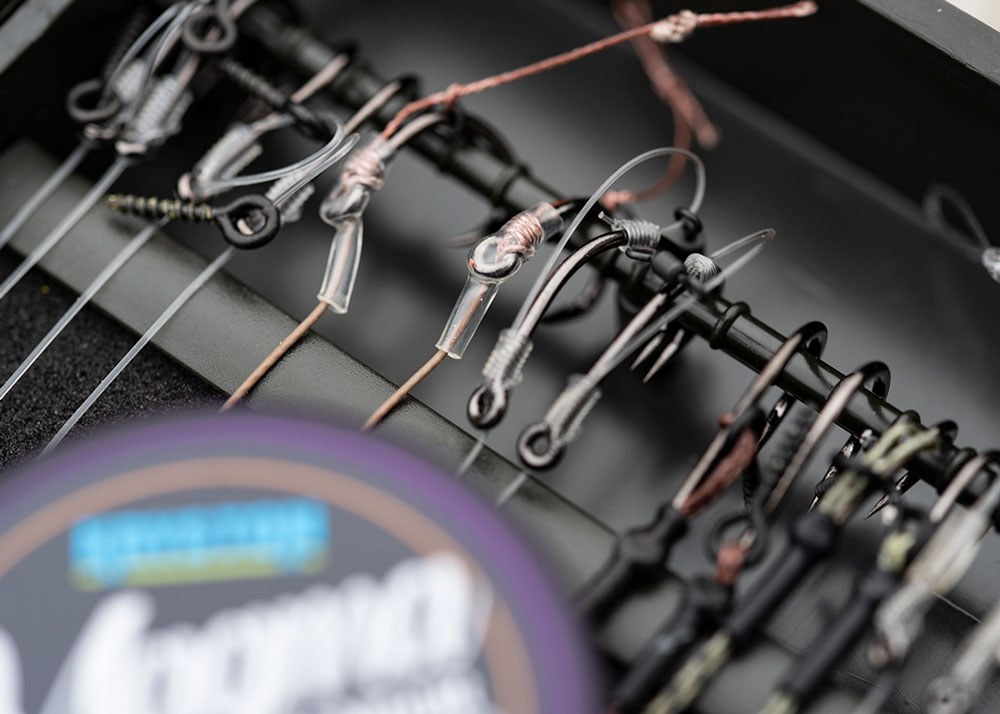 Our new Kryston endtackle products are available from specialist carpentackle retailers. Especially for carp fishing, Kryston offers high quality end tackle for carp fishing. Learn more.
The new carp fishing season starts soon. Our new products have been in specialist shops for a few weeks now. You can expect some innovations and new editions of existing classics this year. We have partly developed new products or improved the performance of existing products. These are our product news 2020.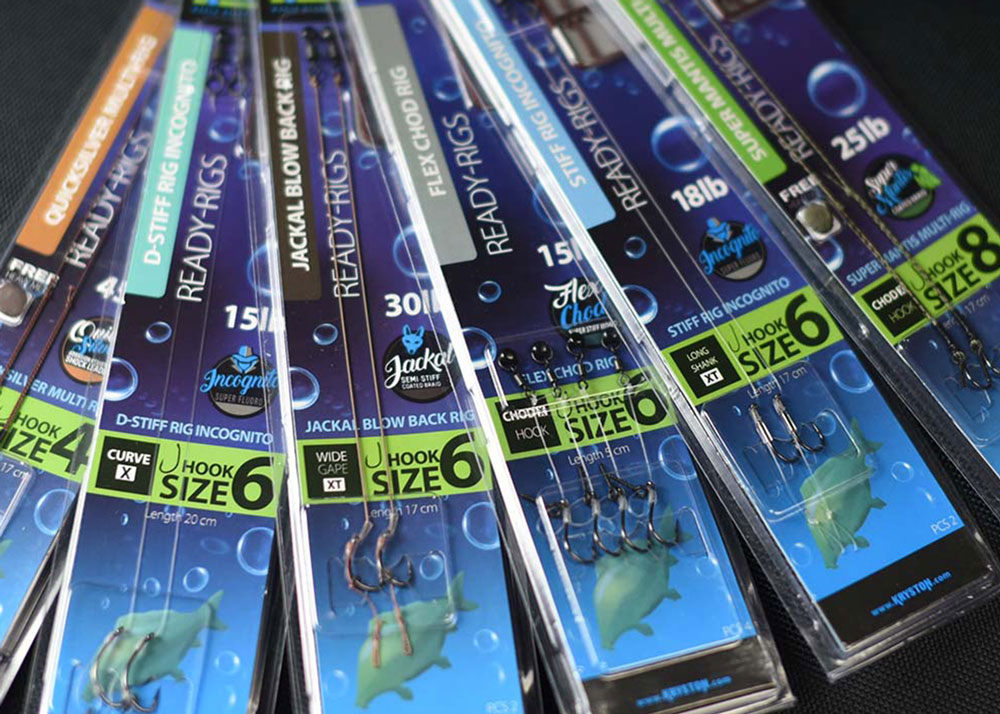 Ready Rigs – Hand-tied rigs for quick use
Our new ready rigs are now available in stores. From the Ronny Rig to the Flexi Chod Rig, various ready-made rigs are now available. High-quality Kryston leader materials are the basis for extremely abrasion-resistant and well-functioning hook links.
The different ready rigs at a glance
D-Stiff Rig Flourocarbon
Flexi Chod Rig
Jackal Blowback
Quicksilver Multi Rig
Stiff Rig Flourocarbon
Supermantis Multi Rig
Synx Ronnie Rig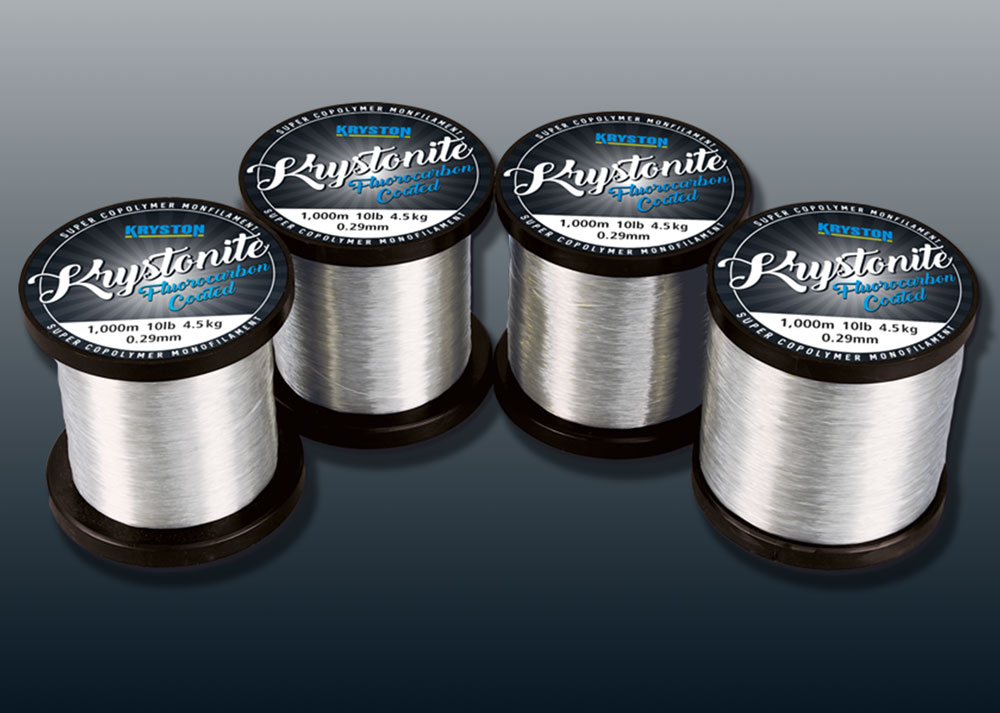 Krystonite – monofilament fluorocarbon main line
Krystonite is a copolymer monofilament main line. The monofilament main line, which is provided with a fluorocarbon coating, has a very thin diameter and is therefore particularly suitable for extra-wide casts. We searched the world for the best mono material . The search was worth it.
The product data at a glance
Guaranteed maximum knot strength
Minimal memory effect
Very smooth, extra soft, super supple
Crystal clear for perfect camouflage underwater
Perfect stretchability
Excellent abrasion resistance
Slowly sinking for a perfect bait presentation
Very thin diameter for extra long throws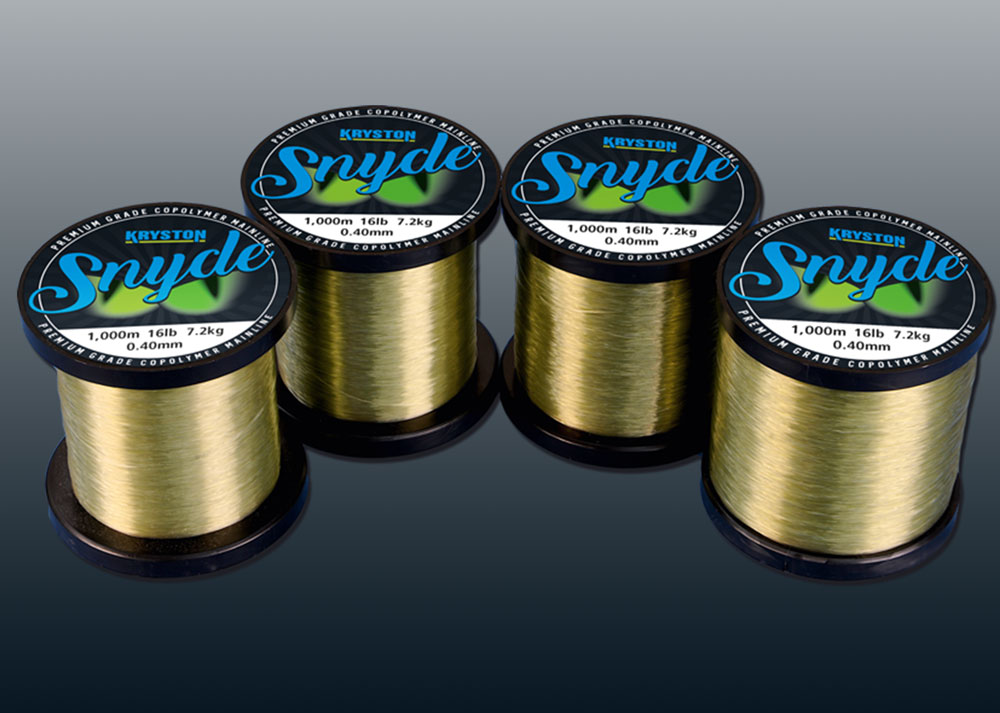 Snyde – perfect for slackline fishing
The requirements were clear. Softness and suppleness, paired with high abrasion resistance and a unique stretch for a reliable buffering of hard flights. The result is Snyde . A sinking main line that reliably sinks to the bottom and is particularly useful for slackline fishing. Backlead leads become obsolete. Especially in heavily fished waters, Snyde helps to fish inconspicuously from a distance. Suspicious carp are not disturbed or scared away by the almost invisible line. We have kept the line color an authentic water green in order to match it in color to many water bodies. The unique stretch of Snyde ensures a safe buffer during extreme drills. How often have you had a hard-fighting giant in the fight, where you would have wished for more reserves from your monofilament line in order to be able to keep the fish away from sunken trees or water plants ?!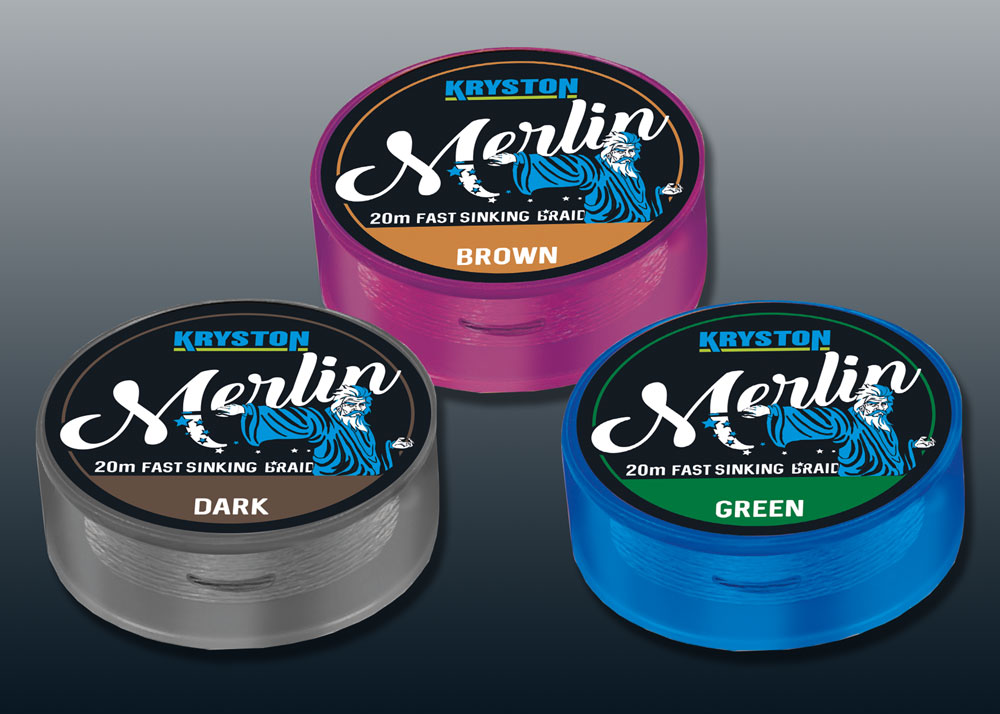 Merlin – a classic has been further developed
Merlin is back. Merlin is certainly a household name for most carp anglers. Since it appeared on tackle dealers' shelves in 1992, it has been continuously developed and optimized. It is still one of the most sought-after braids for many different rig variants today. Powerful Dyneema fibers have been interwoven with high tenacity polyester to form a robust and extremely supple leader material that is ideally suited for many fishing situations – even when there is a lot of weed and in obstructed waters. Merlin is interesting because it is so versatile. Whether grinner knots, palomar knots or no knots. The spectrum is huge and the variance extensive. Merlin is very often used for combination links. The high flexibility factor is convincing. Merlin is one of the most flexible materials on the market today. The Kryston Merlin is sinking and perfectly balanced, so that various rig variations with optimal camouflage are possible. The combination of the small diameter, excellent knot strength and high abrasion resistance makes it the ideal all-rounder for tying hard-wearing carp rigs.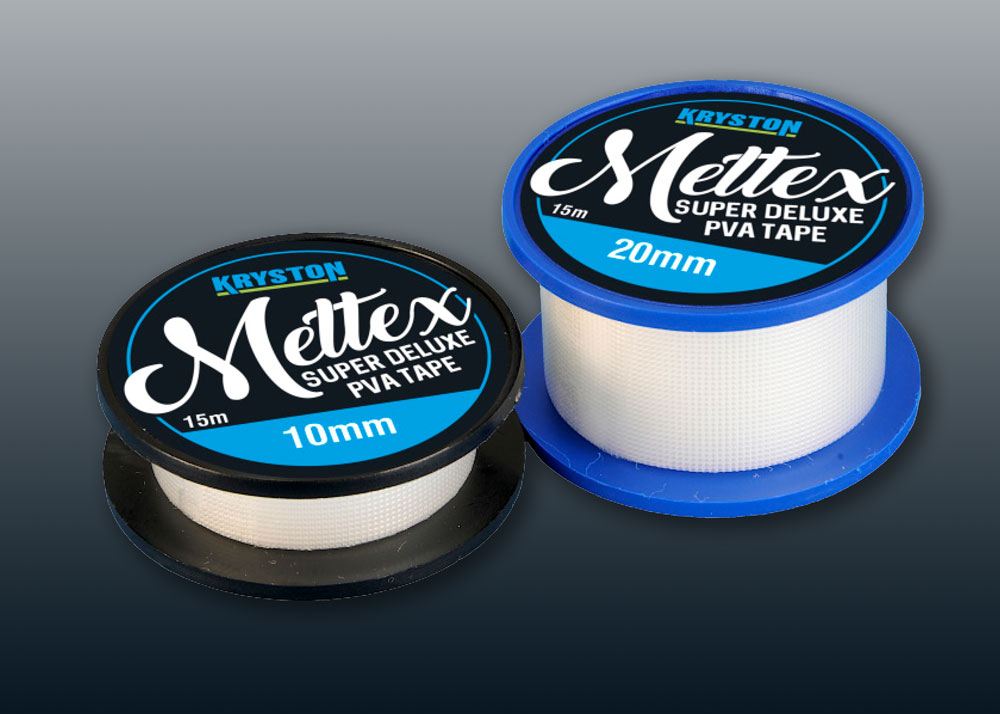 Meltex – extra wide, stable PVA tape
Now also available as tape. The new Meltex tape. Made from the same high-quality PVOH film as our PVA bags, the new PVA tape is extra wide and can withstand even strong throws. The flat profile holds the bait in place without slipping. The PVA tape is available in two sizes. The extra-wide version is especially suitable for larger boilies up to 25 mm. The 10 mm version is particularly suitable for smaller boilies and particle baits up to 6 mm. Its antistatic coating enables very easy unwinding and thus user-friendly handling – especially when it has to be done quickly! No annoying sticking together, no shriveling in damp conditions. This is how advanced PVA works. Our new Meltex tape is not only suitable as a tape for individual boilies, but also for closing PVA bags, as anti-tangle protection, or as protection for the tip of the hook. MELT-EX is delivered in waterproof packaging.