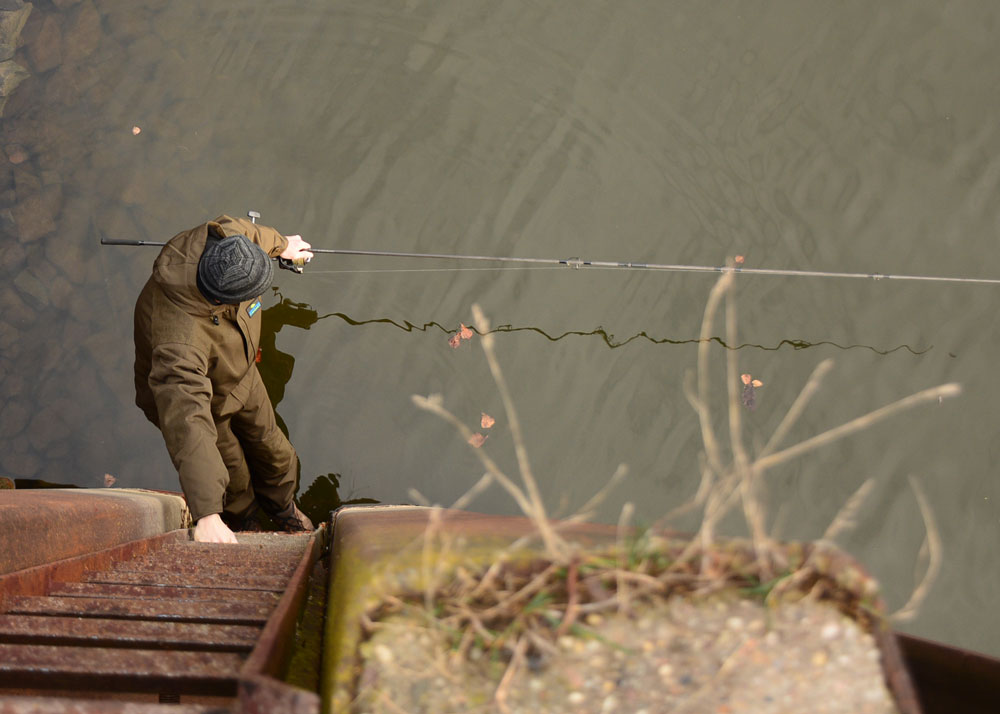 The new Kryston clothing is available. Jackets, pants, softshell jackets – our new Kryston clothing for carp anglers is now available.
In February we presented some of our products for this season. This month we are showing the second part of this year's news. All products are already available in specialist shops and have even been used by some carp anglers. These are our new Kryston products for the 2020 season.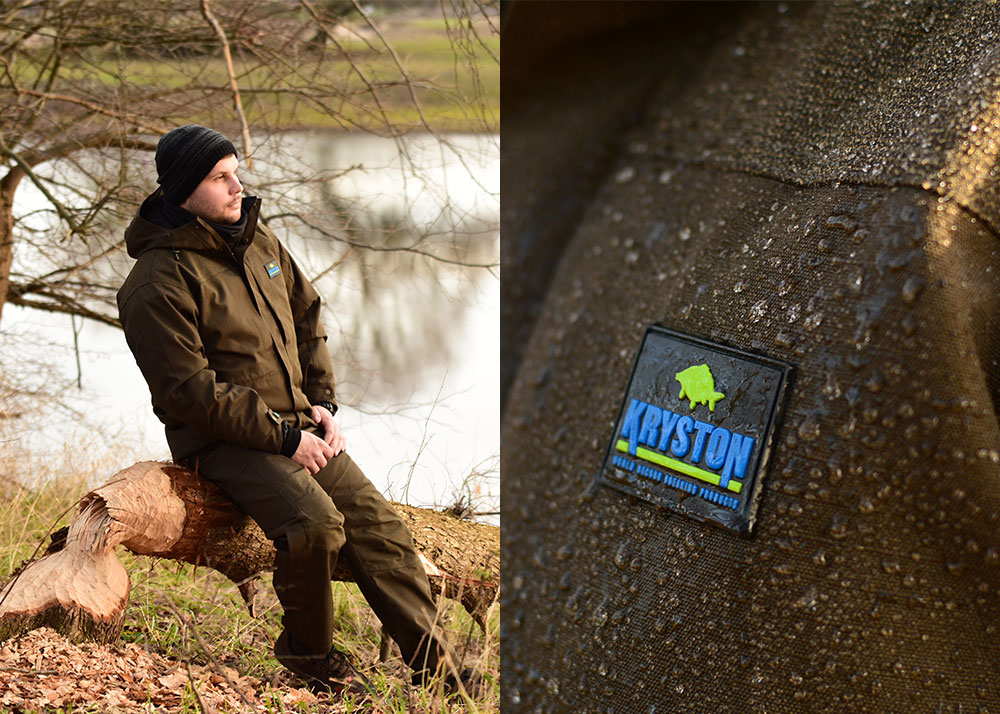 The new Kryston Session Jacket
She is the flagship in our new clothing range. The Kryston Session Jacket is an all-weather jacket in which we have put a lot of development effort. High-quality materials and a modern cut make the new Session Jacket the ideal companion – especially in the cold and wet months. We process high-quality 5X5 ripstop material and have provided particularly stressed areas with an additional fabric material. The outer material used is prepared for all natural forces and protects against rain, snow and strong wind. The robustness also withstands shrubs and pointed branches. How often does it happen that as a carp angler you have to fight your way through the bank vegetation. Where a very thin outer material is used in conventional thermal jackets and the focus is on thermal insulation, we use a very robust material and add optimal insulation. The Session Jacket has a 7000 mm water column.
The product details at a glance
5X5 ripstop material
7000 mm water column
Breathability of 5000mm / gh t for an optimal fit
Comfortable back and belt poles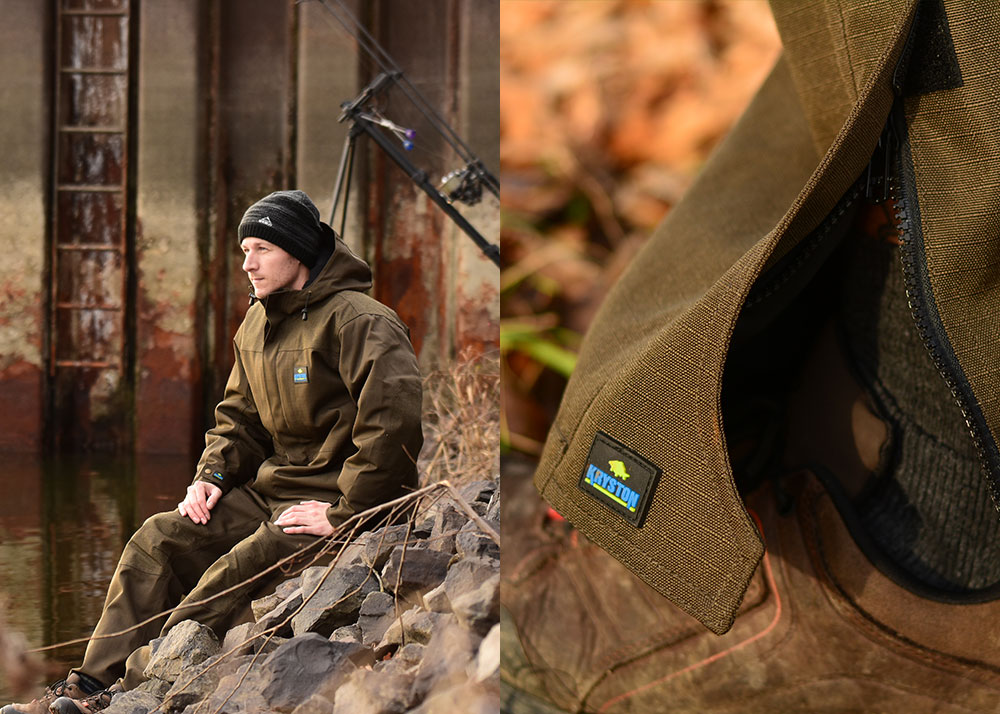 The perfect match: the new Session Trouser
Sometimes harsh conditions require adequate protection from the forces of nature. Weatherproof trousers are a must, especially in cold temperatures or when you have to get into the dinghy in heavy rain to drill a carp more safely. Our Session Trouser is made of a 5X5 ripstop material and, like the Session Jacket, has a 5000 mm water column. The material is breathable so that you always stay dry and warm and prevent cooling in the water. An additional fabric material is processed in the area of ​​the knees and on the buttocks. The additionally processed fabric protects the ripstop material at the critical points and provides additional protection, for example when sitting in a boat or when photographing fish, when the knee area touches the ground.
The product details at a glance
5X5 ripstop material

7000 mm water column
Breathability of 5000mm / gh t for an optimal fit
Comfortable back and belt poles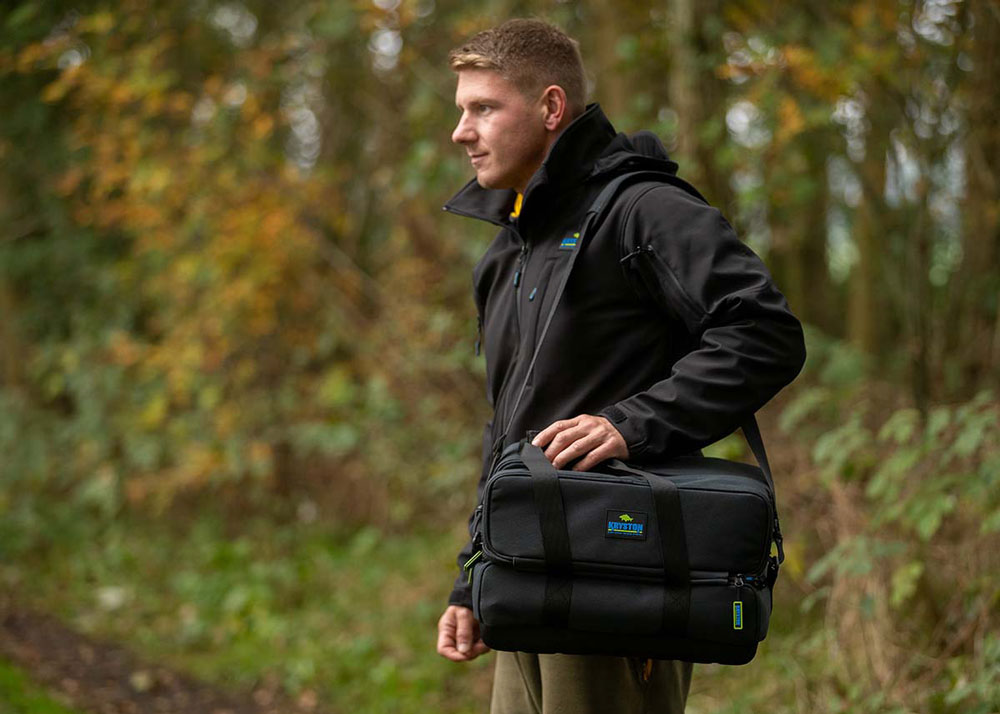 Session Softshell Jacket
For feeding or for a location, we have a new softshell jacket in our product portfolio. The new softshell jacket is water-repellent and particularly windproof. It takes on the function of insulation and weather protection. Compared to fleece jackets, for example, it is much more robust and water-repellent and is particularly suitable for use on windy or rainy days. We have incorporated a detachable hood for protection against rain and wind. This can be removed if the softshell jacket is worn as an additional layer of insulation under the session jacket, for example on particularly cold days. A high collar protects the neck from drafts.
The product details at a glance
Inside 250 g microfleece
Windproof
Waterproof
Removable hood
Color: Black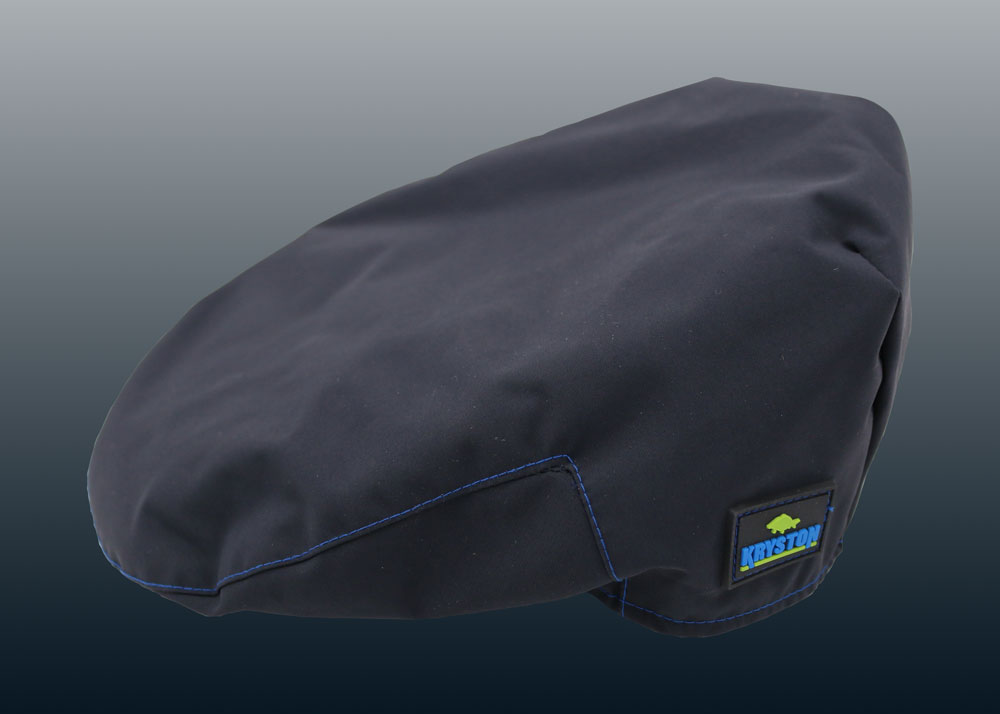 New caps, beanies and hats
Our new clothing range is completed by various caps and hats. These include various base caps such as our base cap with black mesh or a base cap in olive . Both are stylish companions both in leisure time and on the water.
For the colder days, new beanies adorn the shelves of your specialist retailer. We have also released two versions here. A session beanie and a winter beanie for particularly cold days. A Kryston label and the well-known black and blue color scheme make our beanies what they are.
Last but not least, we have a real eye-catcher in our range. The Session Flat Hat , which our team angler Alexander (Sandy) Bauer played a major role in designing. All beanies, caps and hats are now available from our specialist dealers.